Specialized know-how
A multidisciplinary design office to develop your vision system
A design office,
A wealth of expertise
i2S brings together all the skills needed to develop a complete vision system – from design to series production. Our design office is made up of opticians, mechanics, electronics engineers, software engineers and experts in industrialization methods, all dedicated to providing you with a turnkey vision solution.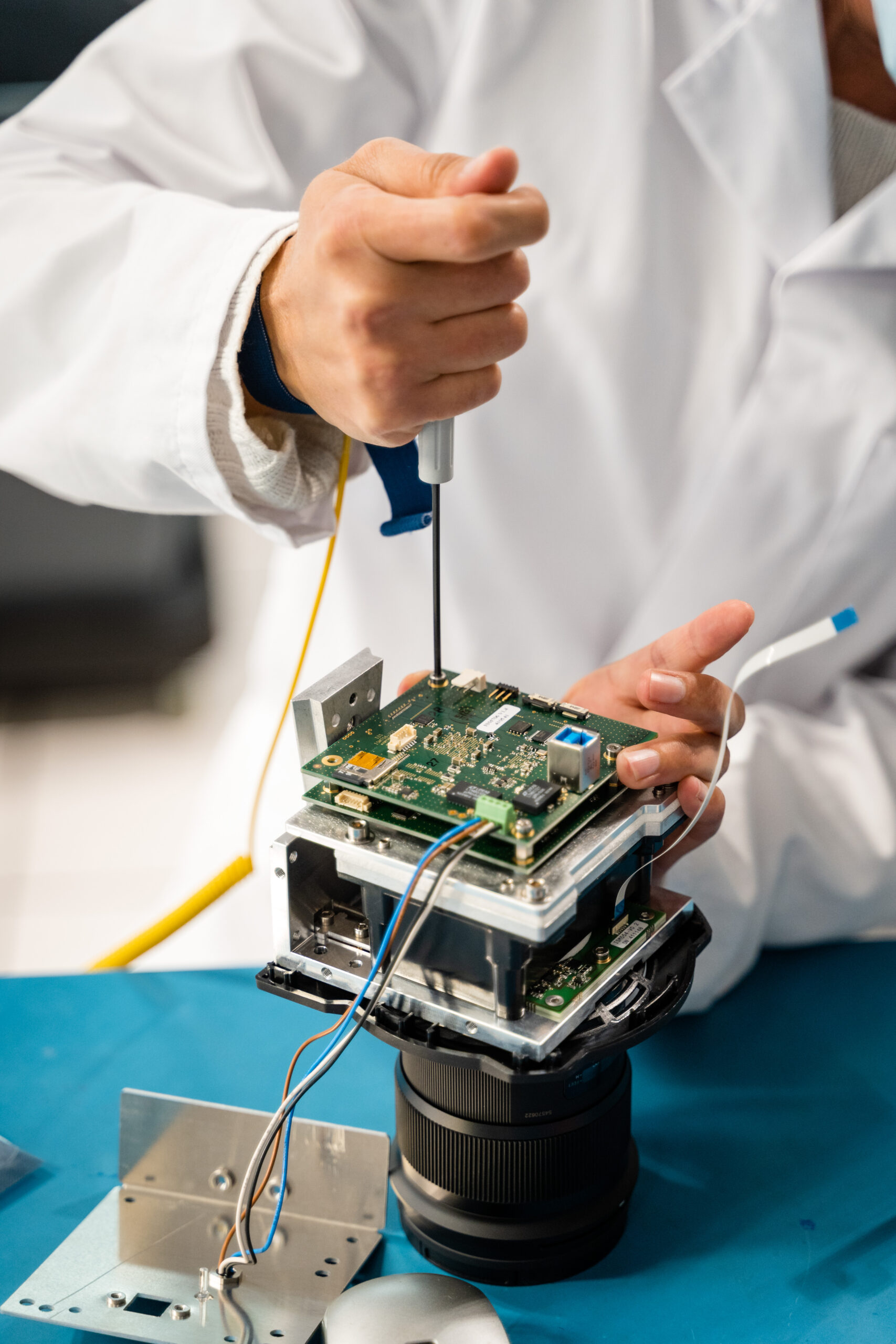 Optics is the starting point for all our projects aimed at creating high-performance vision systems. It's a real science that we apply with precision to create the perfect configuration, entirely dedicated to each customer's specific application.
We understand that every project is unique, every visual challenge different, and that's why we're committed to customizing every optical solution to meet your specific needs.
Sensors and cameras
Our expertise enables us to select the linear or matrix sensor, in the visible or multispectral, to design a specific camera for your needs, or to carefully select an existing commercial camera when appropriate.
Mastering lighting and wavelenghts
We master illumination to capture the perfect image, revealing the smallest details and highlighting the essential features of the sample to be imaged. 
We also have the ability to handle different wavelengths, including infrared (including SWIR and NIR), visible and ultraviolet, and different signals (thermal, fluorescence, etc.) to reveal specific aspects of your samples.
Image quality, FTM, Distortions
The quest for image quality is at the heart of every one of our optical systems. By mastering the phenomena known to alter image fidelity, including distortion, moiré, bayerization, and many others, our aim is to overcome them to ensure that the resulting image is as accurate as possible to meet your most stringent visual requirements.
Microscopy, Wide-field, Macroscopy
We have developed cutting-edge expertise in designing optical systems for both macroscopy and microscopy. This versatility enables us to address a wide range of applications, from the detailed observation of macroscopic objects to the meticulous exploration of the microscopic world, while offering wide-field microscopy capabilities for an overall view without compromising on quality.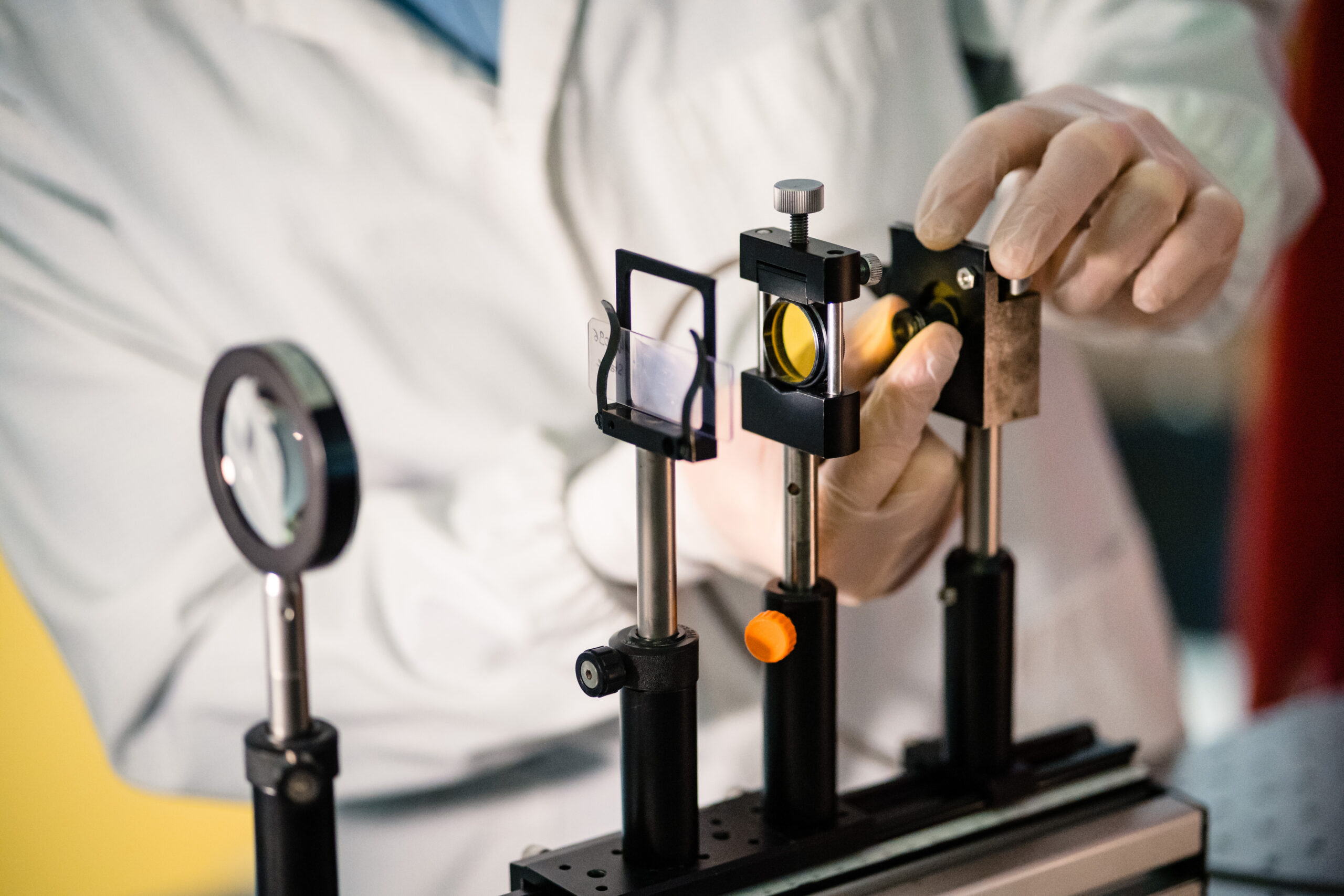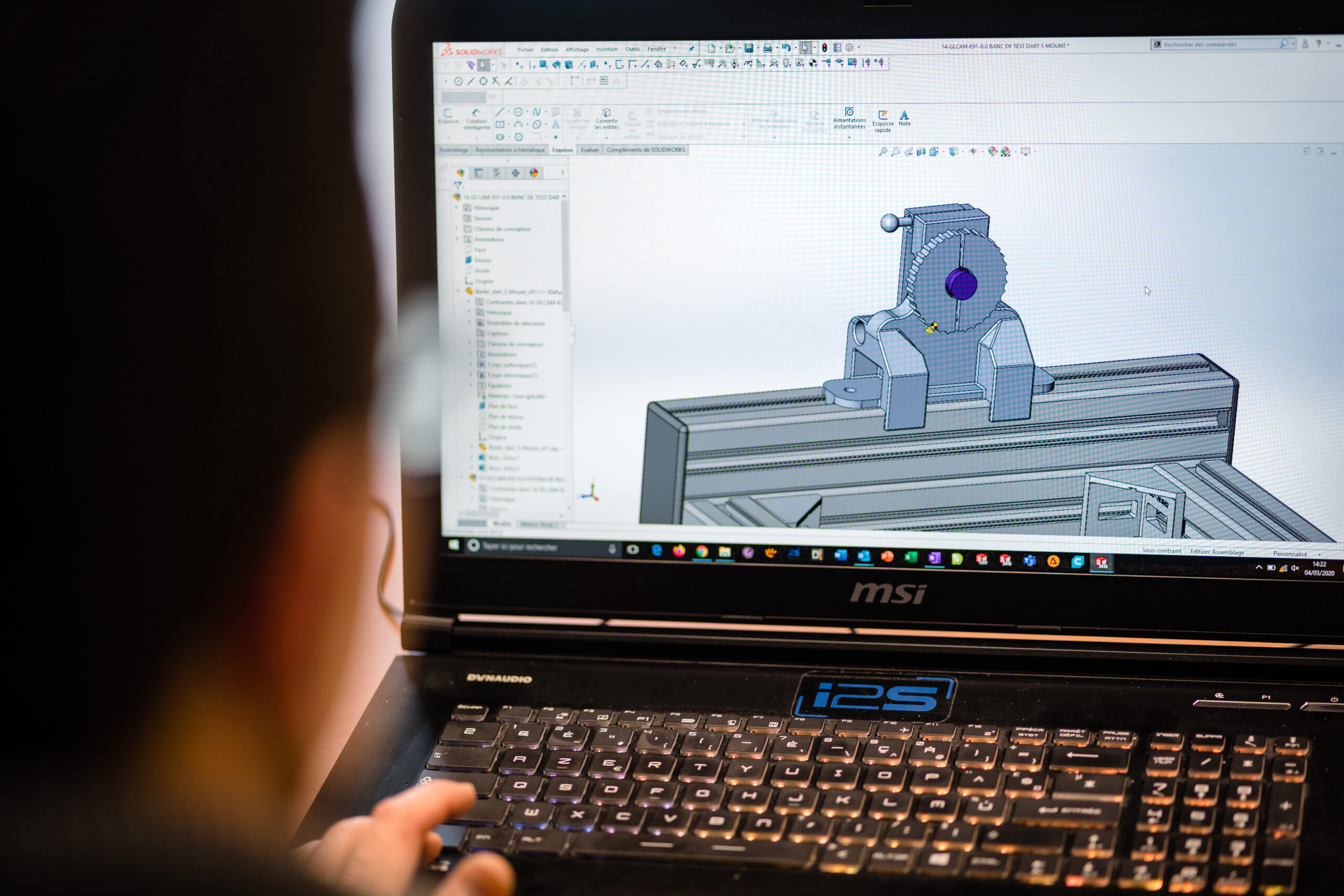 Our mechanical expertise is an essential pillar of our ability to offer superior vision solutions. It enables us to shape both the interior and exterior of our devices, ensuring optimum performance and ergonomics.
The robustness of our mechanical designs ensures the reliability and durability of our vision systems, even under the most demanding conditions.
Internal structures and chassis
Our mechanical experts are skilled at designing the internal architecture of our vision systems, taking into account sometimes complex requirements such as compactness and other specific mechanical constraints.
Motion, motorization, robotics
Our mechanical expertise also includes motion management for vision systems that require it. This allows us to achieve great flexibility in positioning and capturing images from different angles, enhancing the versatility of our solutions: XYZ stage, motorized or manual, specific guidance, complex kinematics, the options are varied.
Hood
Mechanical engineering is also involved in the production of the outer casing of our units. This approach guarantees not only an aesthetic design, but also optimum ergonomics and cleanability for easy, efficient use.
Specific studies
Mechanics are essential to ensure heat dissipation, prevent overheating, guarantee the resistance of our devices in constrained environments, and ensure that they meet regulatory constraints in terms of safety. The study of design and ergonomics is also essential to achieve a user-centered system. We create specific designs or call in industrial designers where appropriate.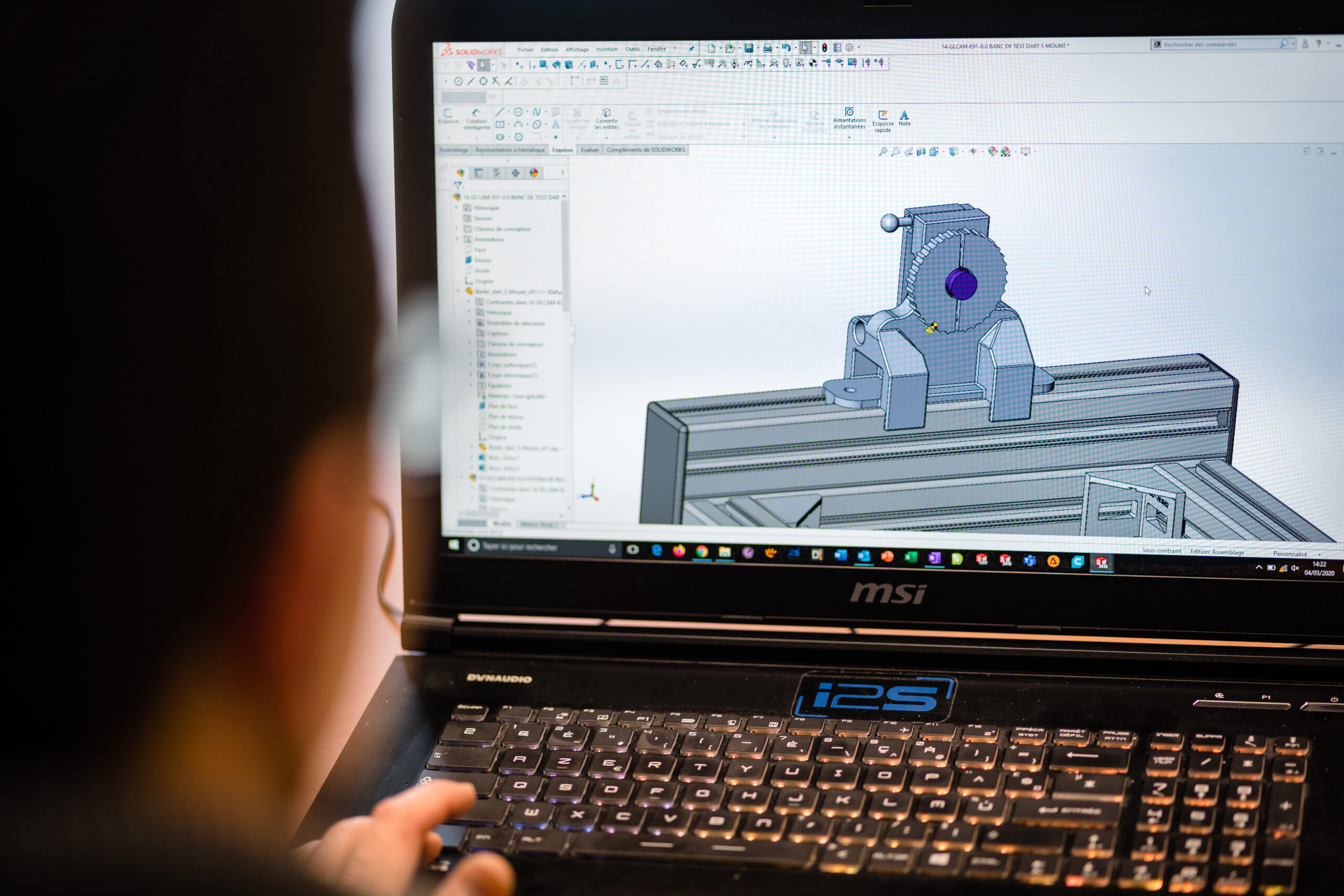 Electronics is an essential field, providing a vital link between image capture, system automation and software requests.
Our expertise in electronics goes beyond the design of innovative systems. We are committed to the longevity of each customer's product by selecting suitable components that ensure multi-year supply, while complying with essential standards and certifications such as EMC testing.
In addition, our team is skilled in power management, a critical aspect for embedded systems, and several of our engineers hold CID certification, ensuring that we can translate schematics into printed circuit boards compliant with international IPC standards. With our commitment to reliability and efficiency, we offer robust and durable electronic solutions.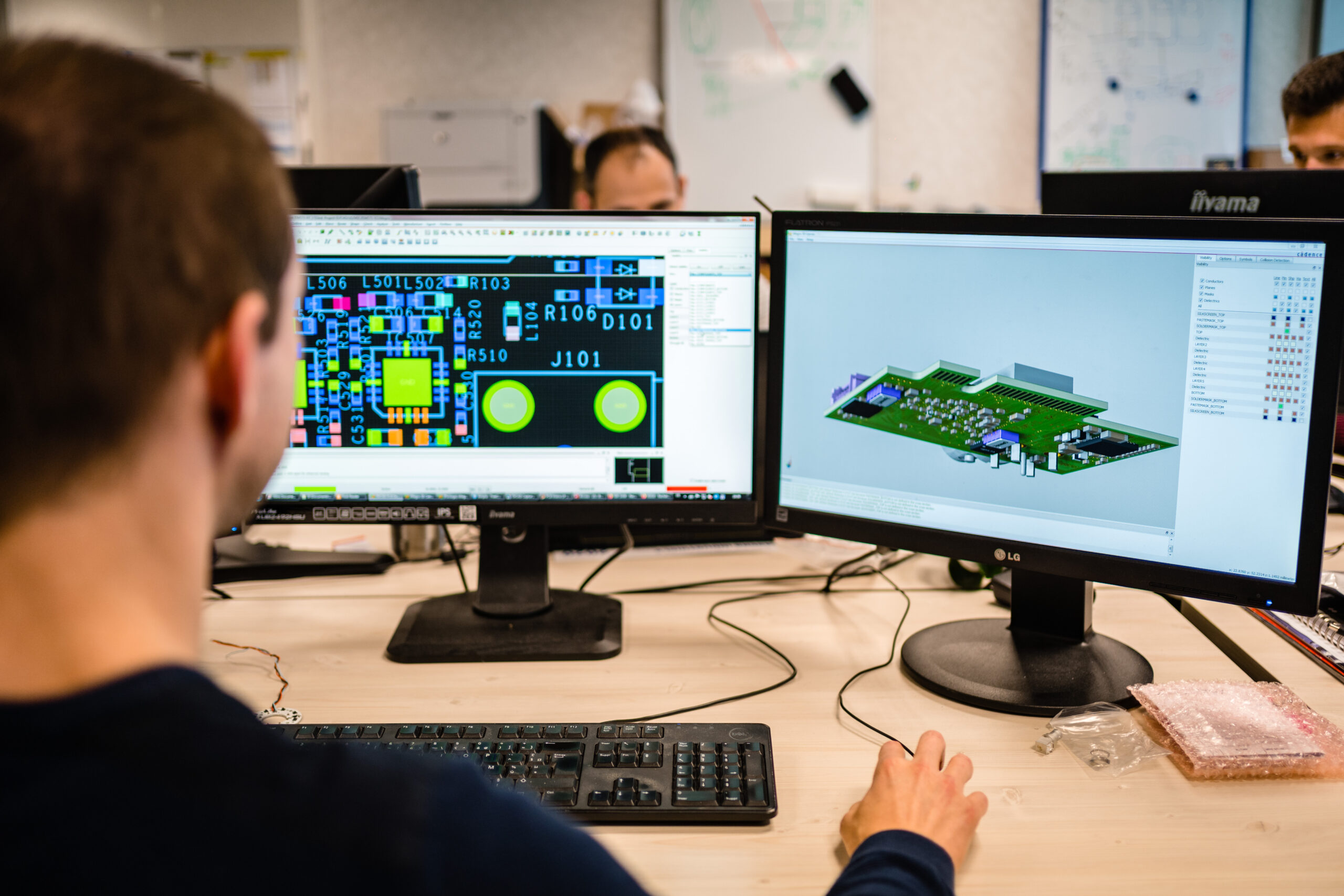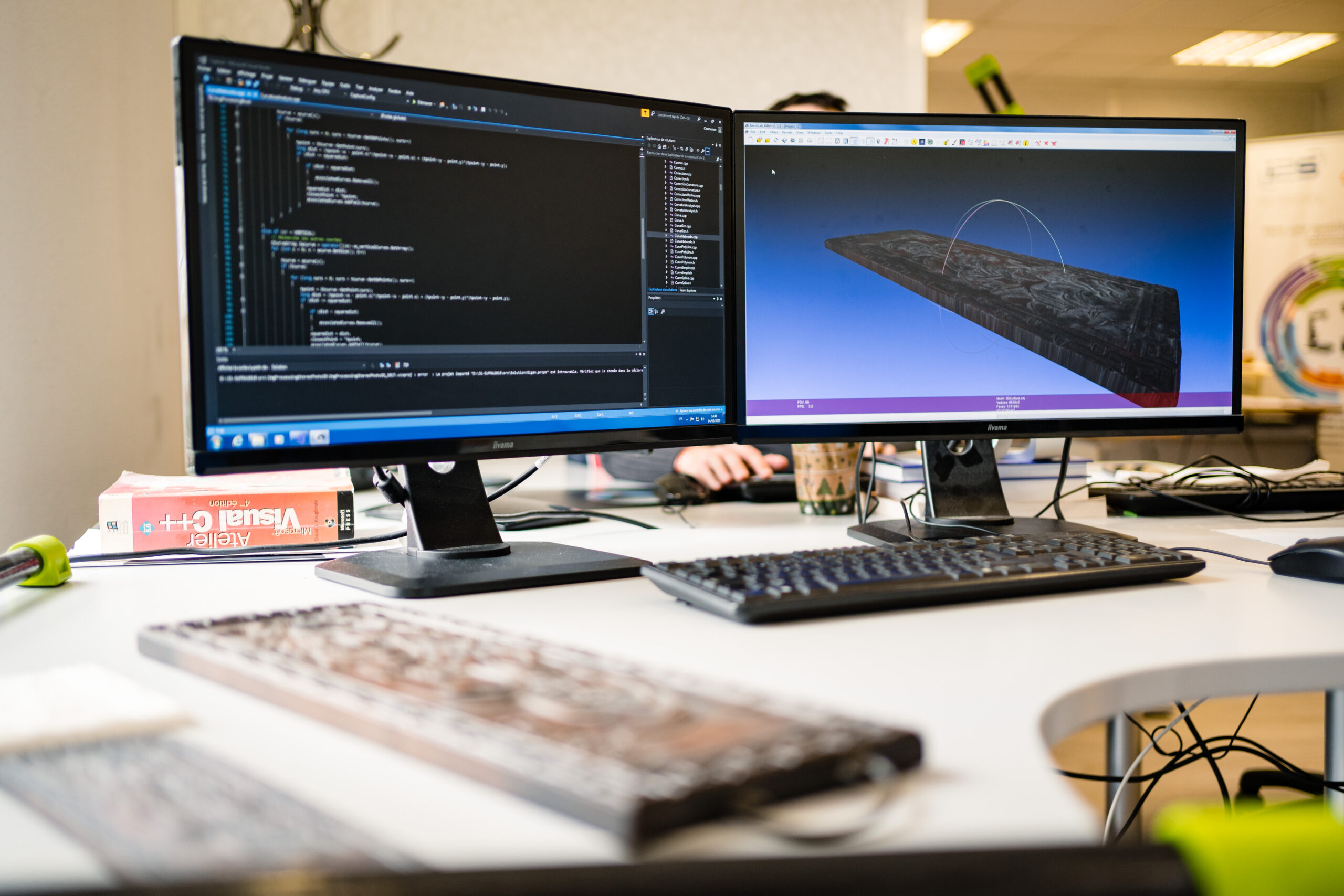 Software know-how is an essential asset that plays a central role in the overall management of our vision systems.
Software expertise is the driving force behind our vision systems. They enable optimal management of image acquisition, system control, user-friendly interface design, image processing, as well as data backup and security.
With our software expertise, we create complete, powerful and reliable vision solutions to meet our customers' most demanding needs.
Acquisition and steering
We design advanced software to efficiently drive image capture. Our software is equally adept at driving custom-designed optical systems, offering complete, seamless integration. When it comes to image acquisition, our software know-how offers maximum flexibility, whether for real-time capture requirements, synchronized with ongoing processes, or for asynchronous operations, tailored to specific needs.
Image analysis and Artificial intelligence
We are able to develop state-of-the-art algorithms to correct, analyze and process captured images, revealing valuable information for a variety of applications. We can automate pattern detection, object classification and any other information extracted from the image.
3D Modeling and Reconstruction
Our software team masters many different 3D modeling and reconstruction techniques, enabling us to meet a wide range of challenges. Stereophotometry, focus stacking, profilometry, 3DMM, SLAM, etc. the options are varied and depend on the customer's project.
User interfaces
Our software team also excels in designing human-machine interfaces (HMIs) that improve ergonomics for users. HMIs are designed to be intuitive and user-friendly, facilitating the use of our vision systems.
Data backup and security
We understand the crucial importance of protecting sensitive information and guaranteeing the reliability of captured data. The software we design incorporates robust backup mechanisms and security protocols.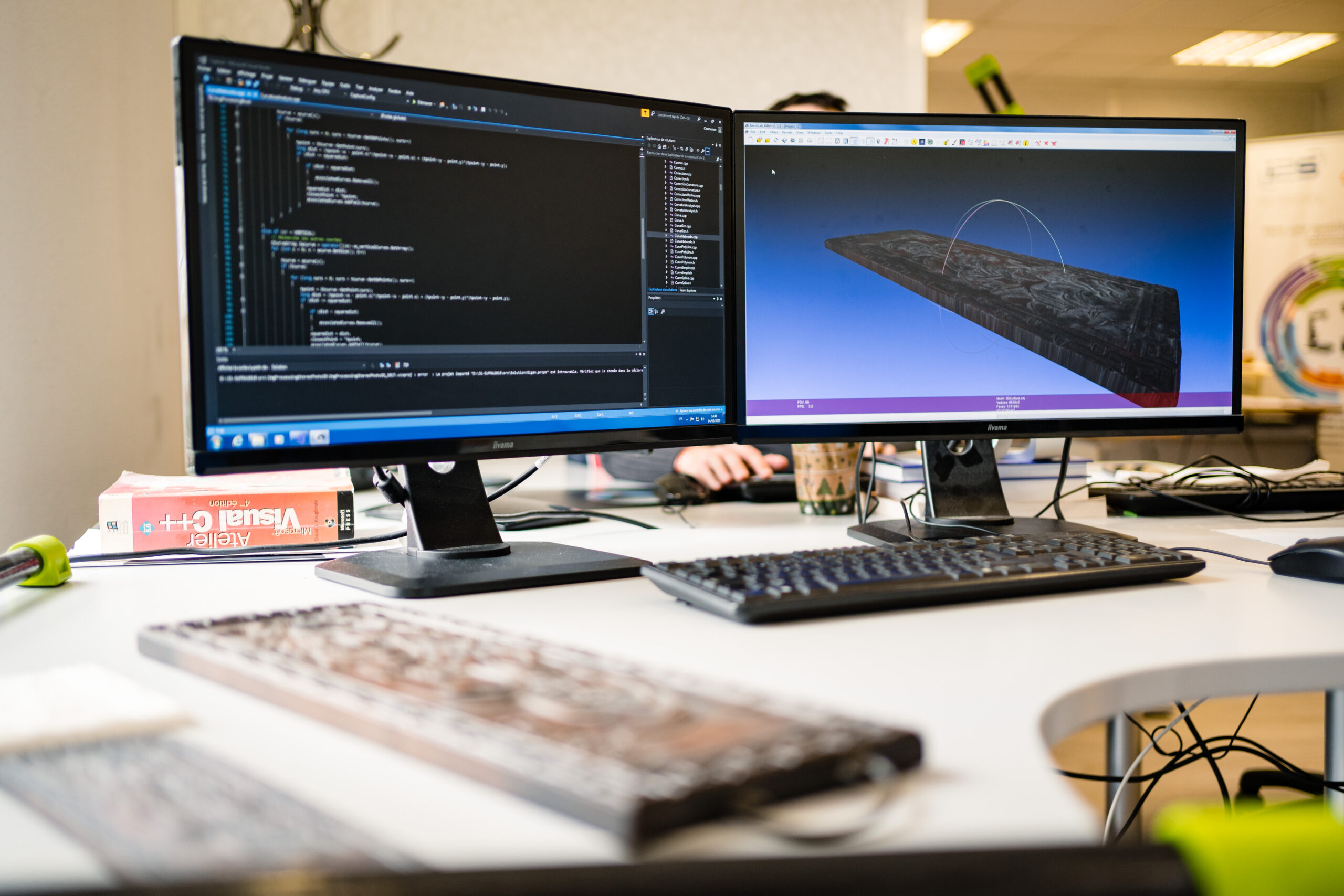 Once the prototypes have been rigorously validated, our dedicated industrialization team takes over, transforming the design into a system ready for series production. This transition is an essential step in guaranteeing the consistency, quality and reproducibility of our solutions.
The industrialization team draws up assembly procedures, documents each stage of production, builds test benches and production software, and participates in the manufacture of pre-production runs to ensure that each unit produced meets the most stringent quality standards.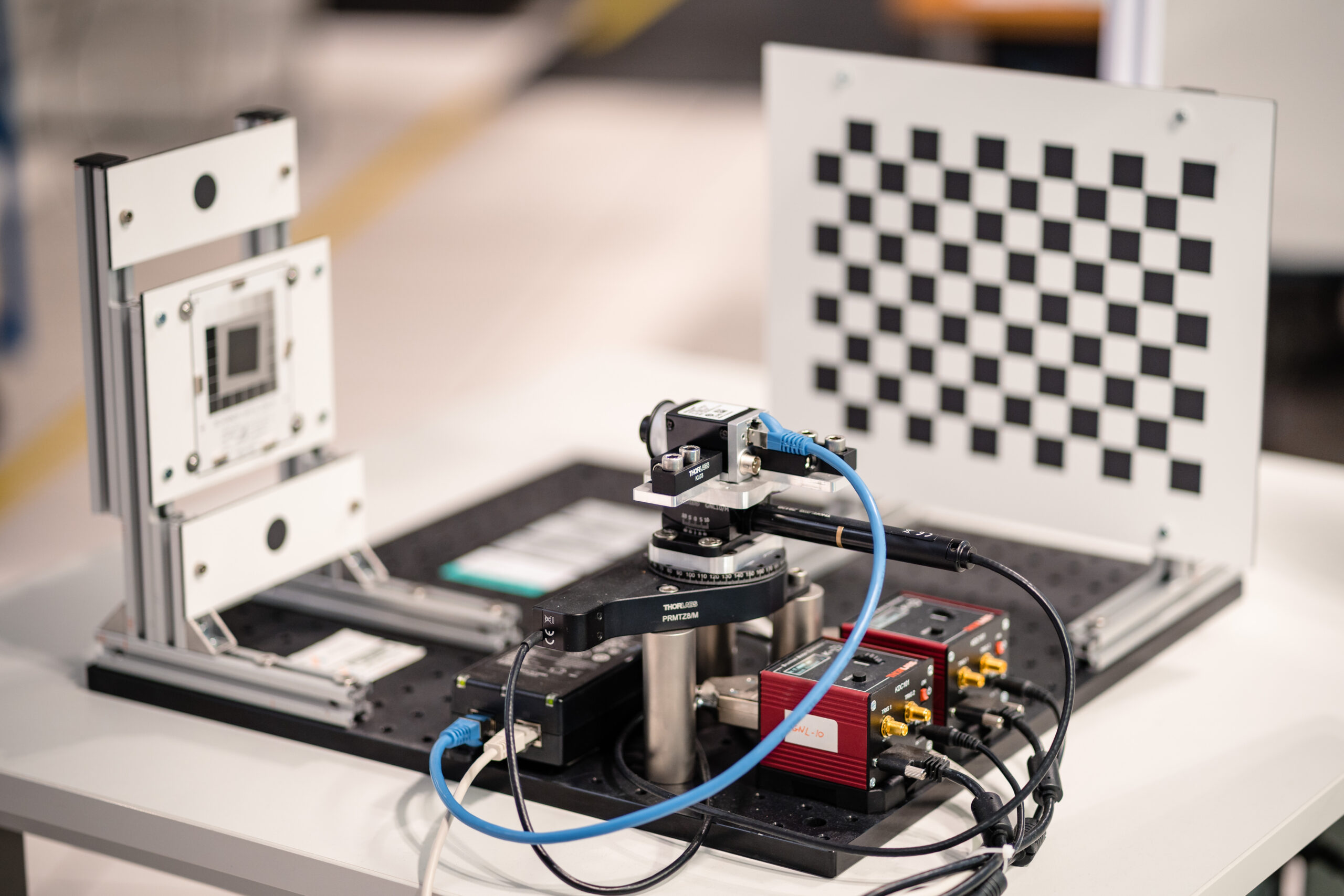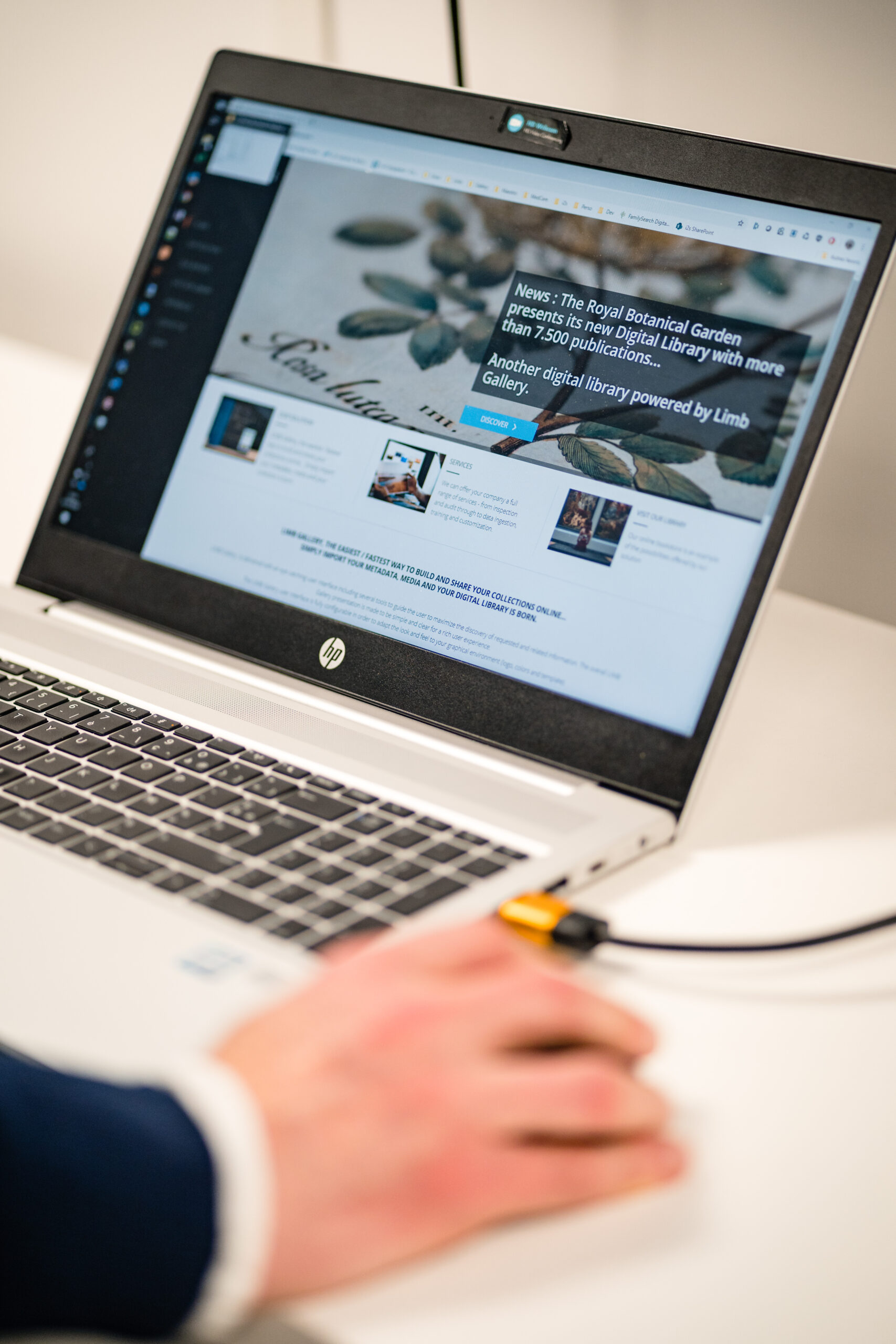 Our expertise in web interfaces and cloud-based data management is a major asset for our customers. We are fully capable of designing intuitive, high-performance web interfaces that offer an exceptional user experience for accessing, visualizing and interacting with complex data, including images.
Web interfaces
Thanks to our expertise in web interfaces, we enable our customers to access their data from anywhere, at any time, while guaranteeing high availability and redundancy for total peace of mind. We make access to this data as simple and user-friendly as possible, offering advanced features such as search, interactive visualization, and customized report generation.
Data management - Cloud
We have the infrastructure and technologies to securely store, organize and manage huge volumes of visual data. Our ability to guarantee data security is a top priority, and we implement robust security protocols to protect our customers' sensitive information.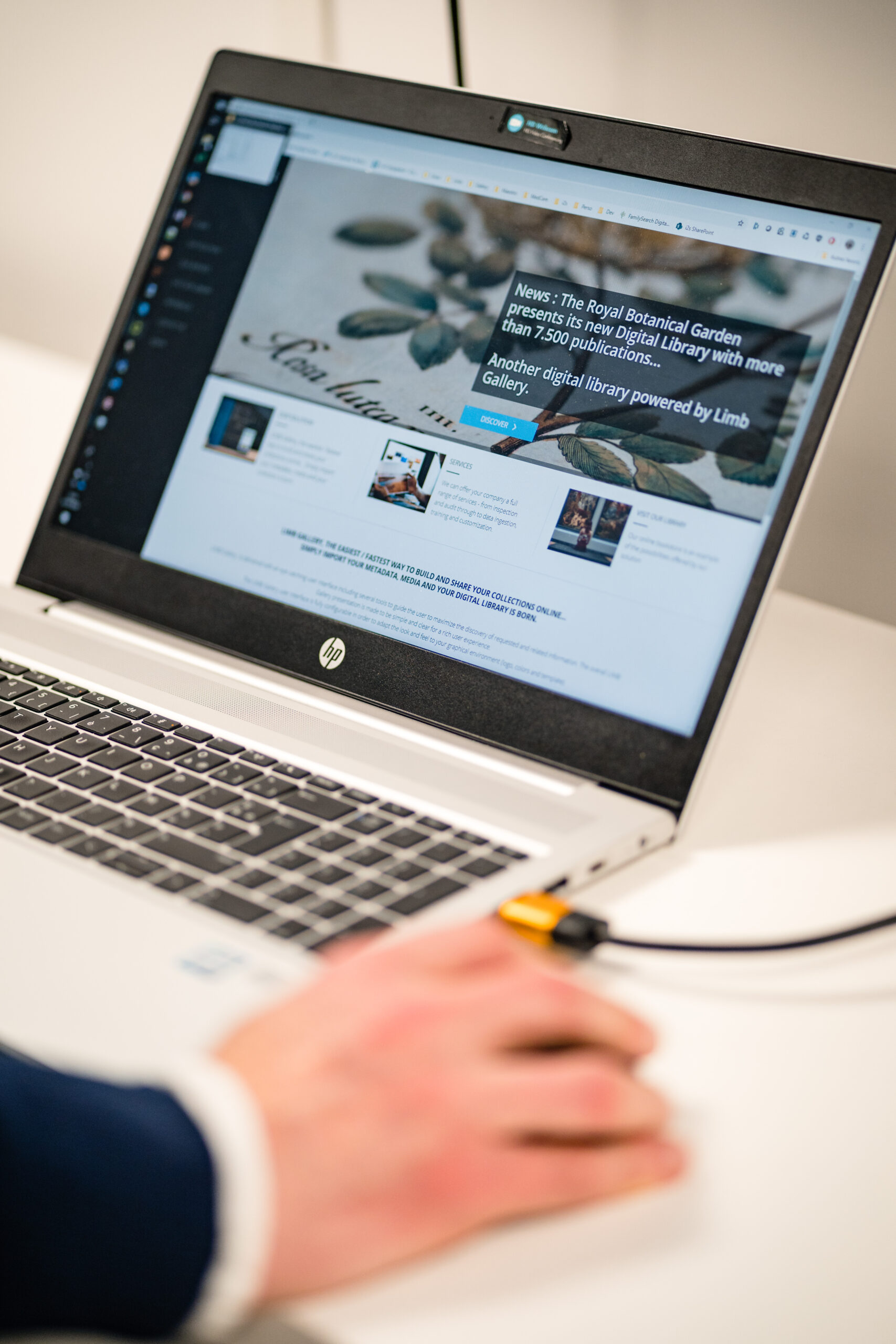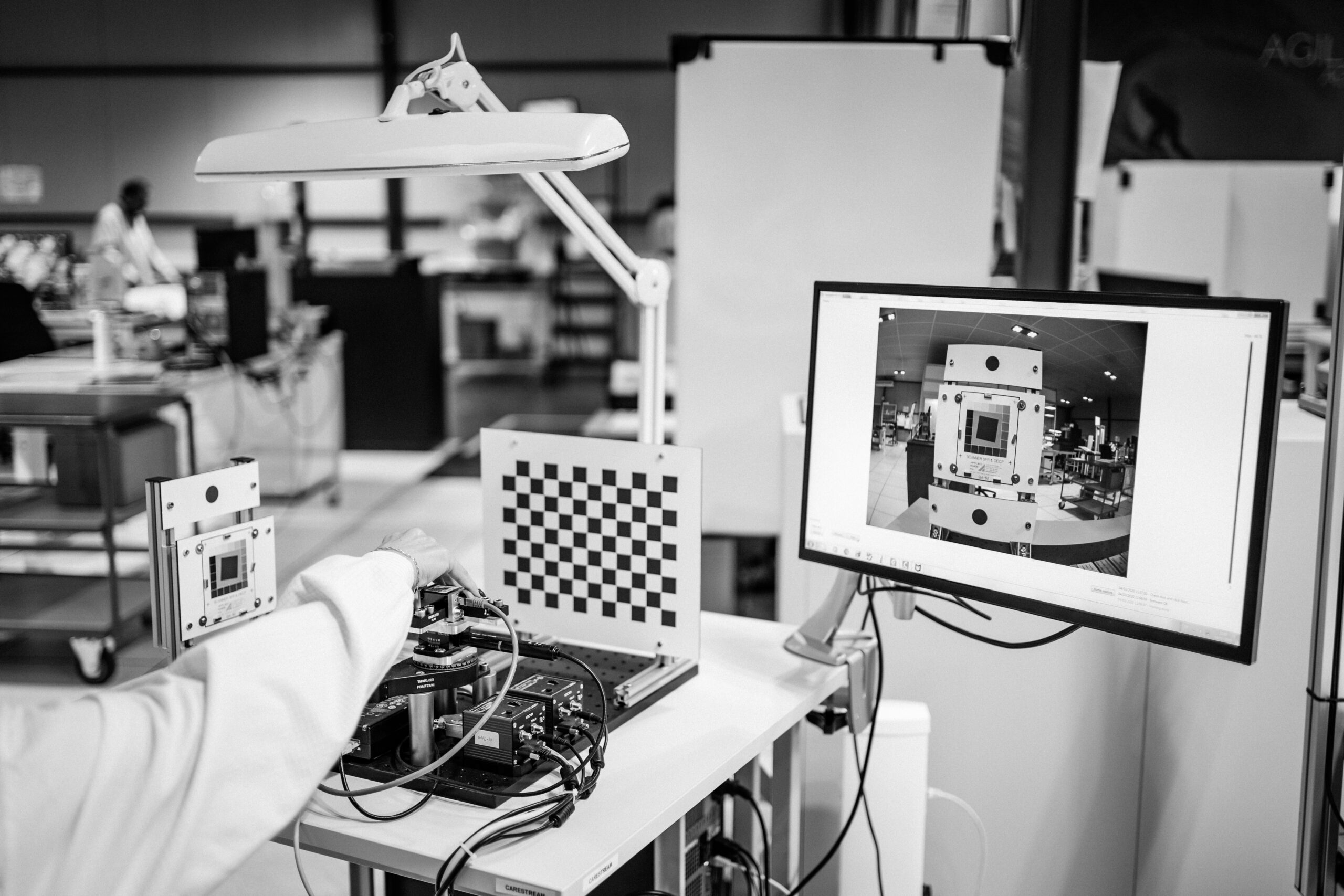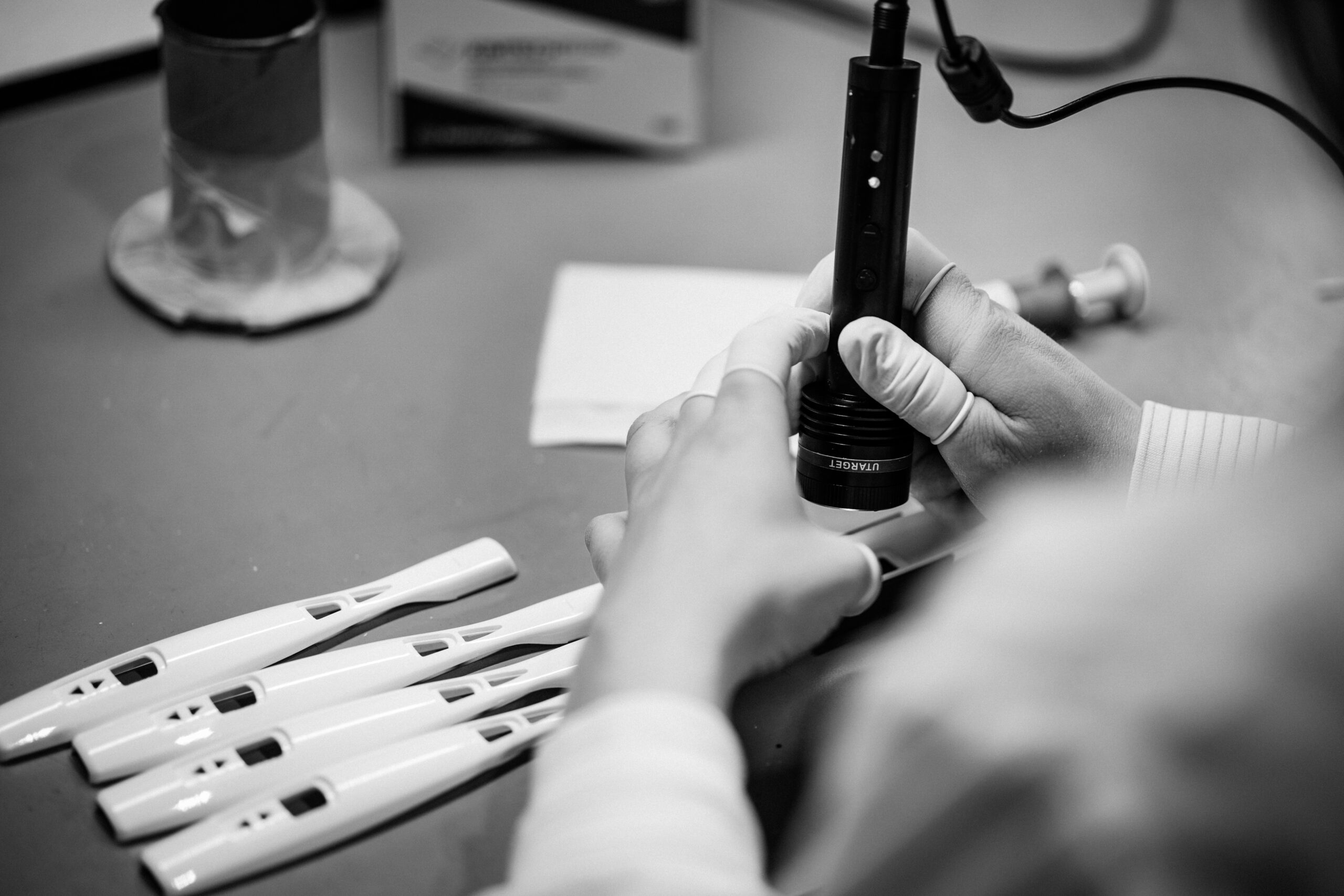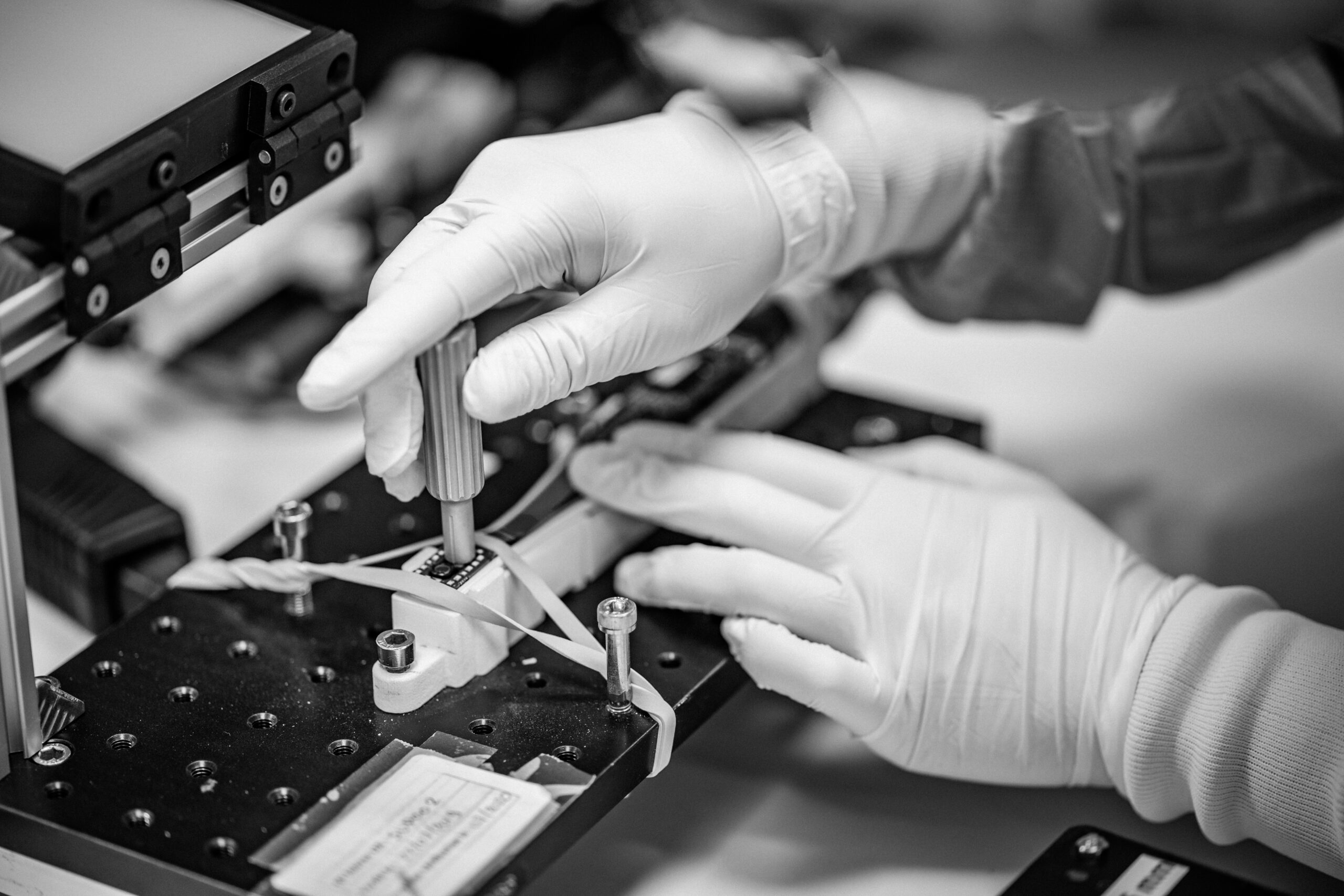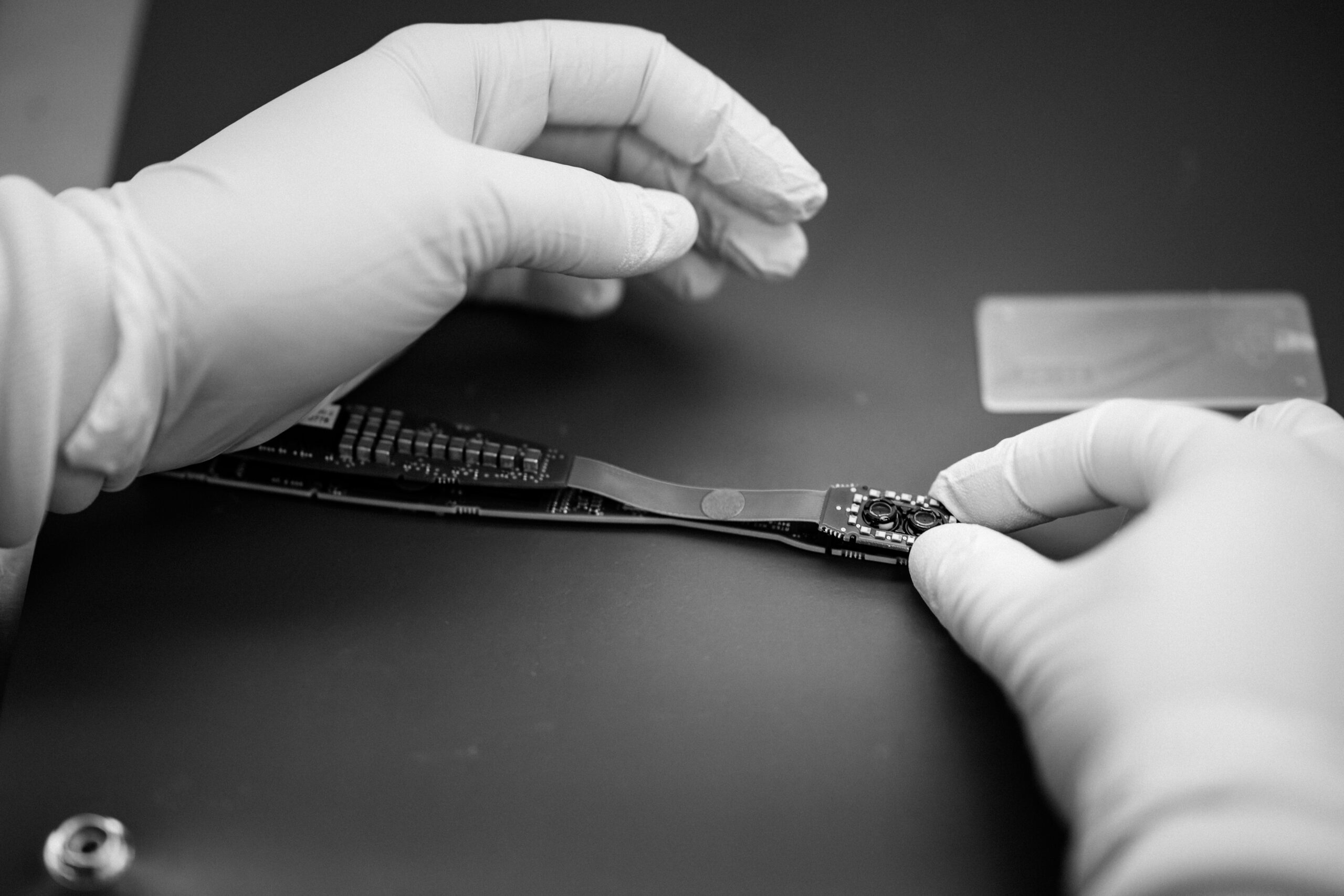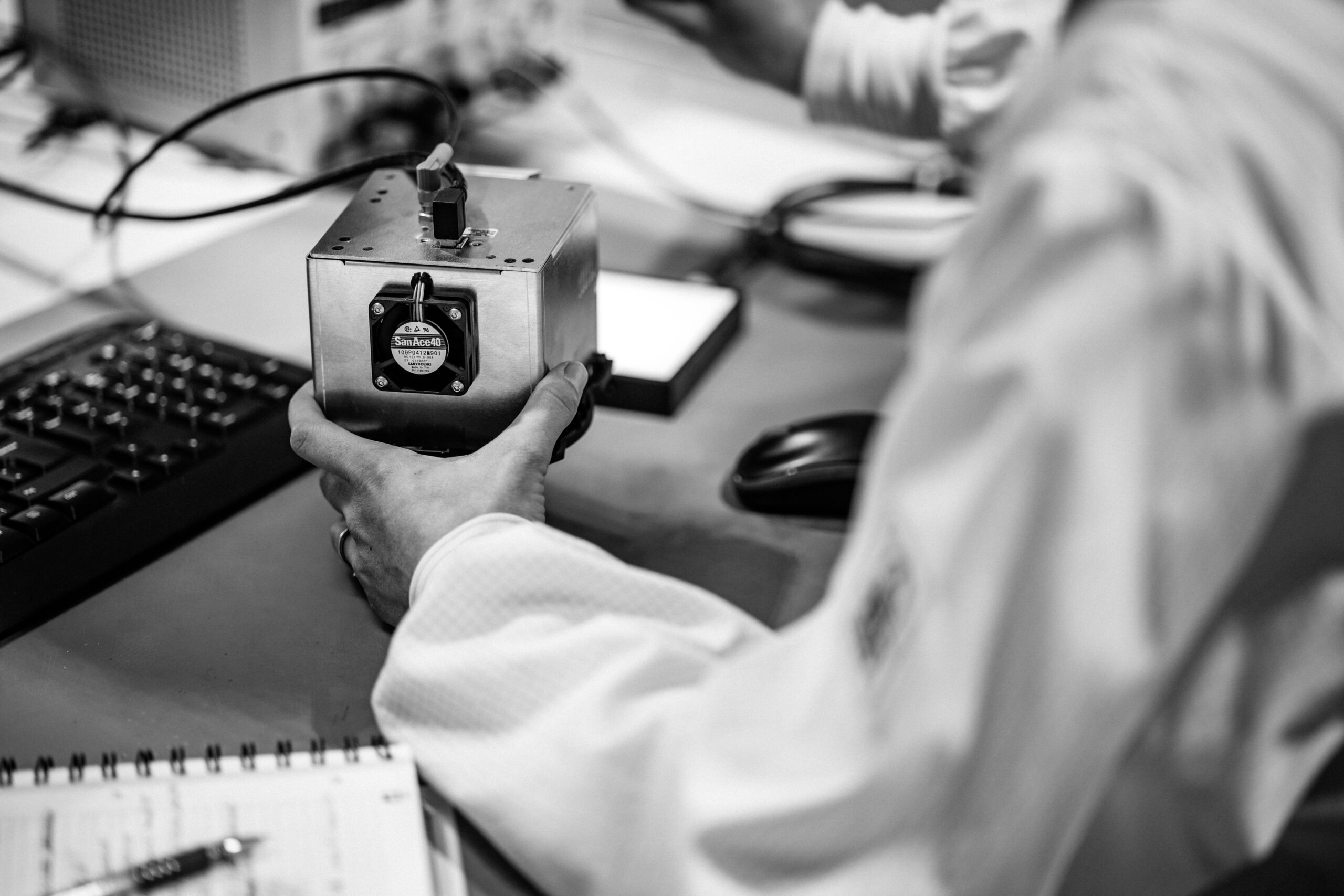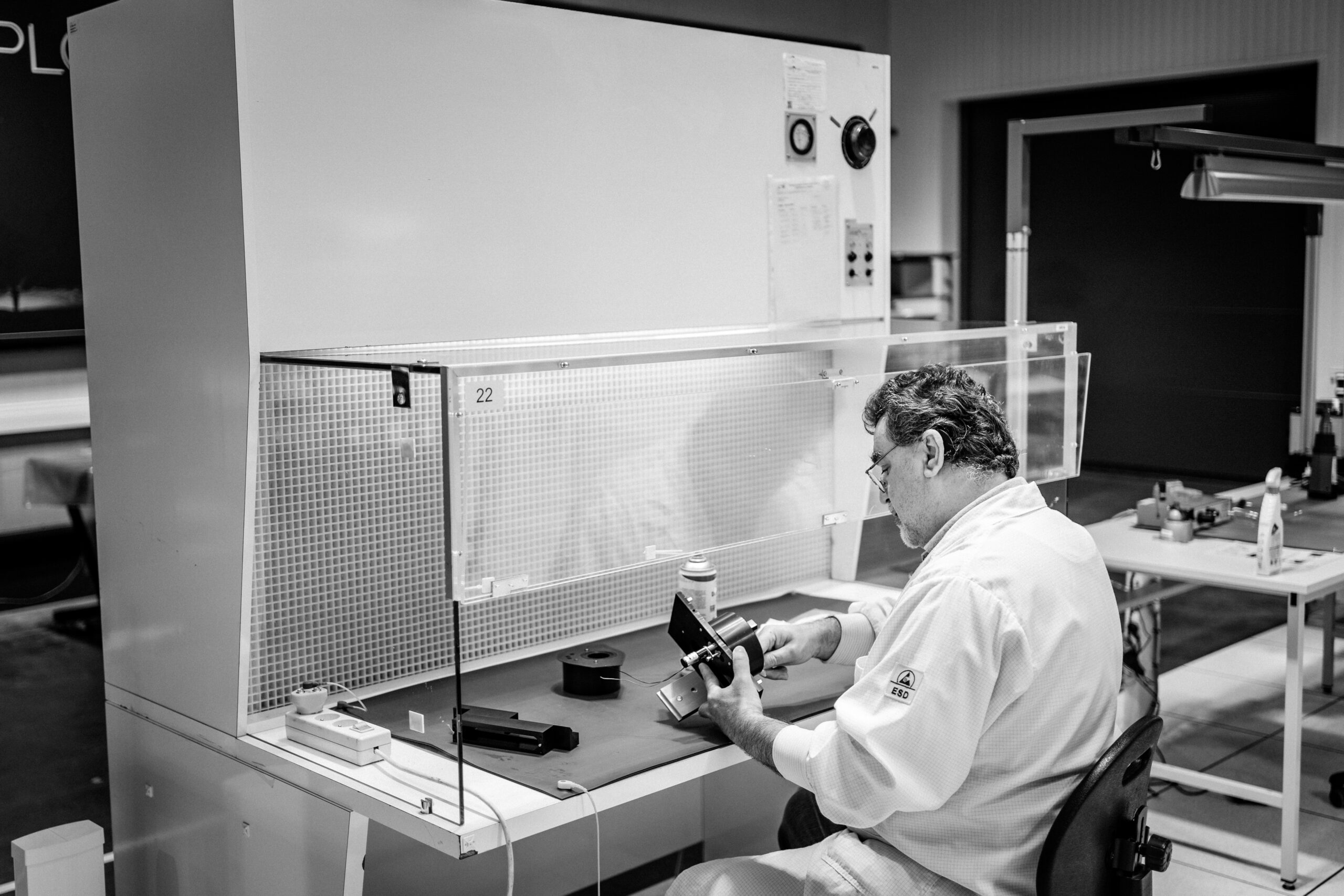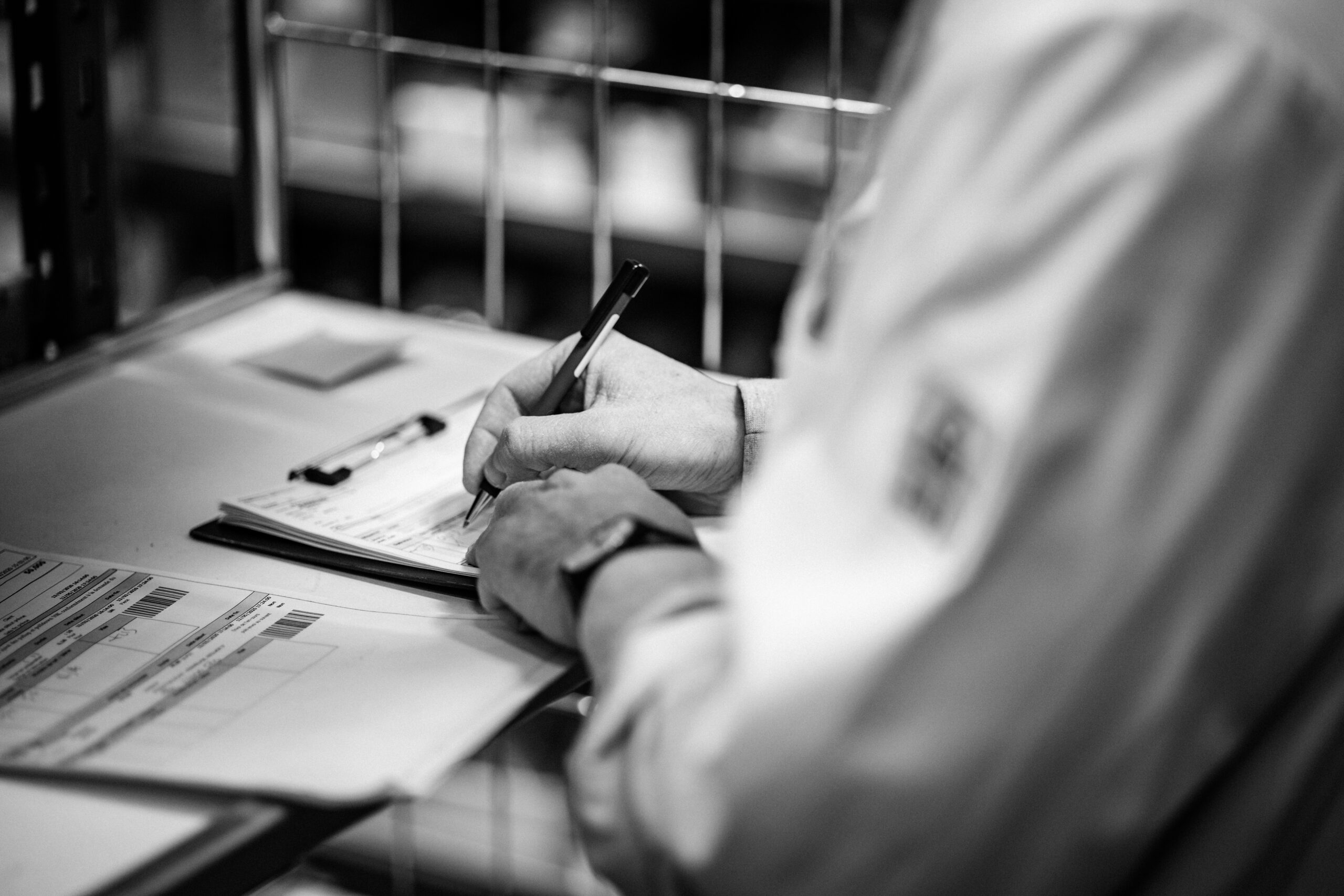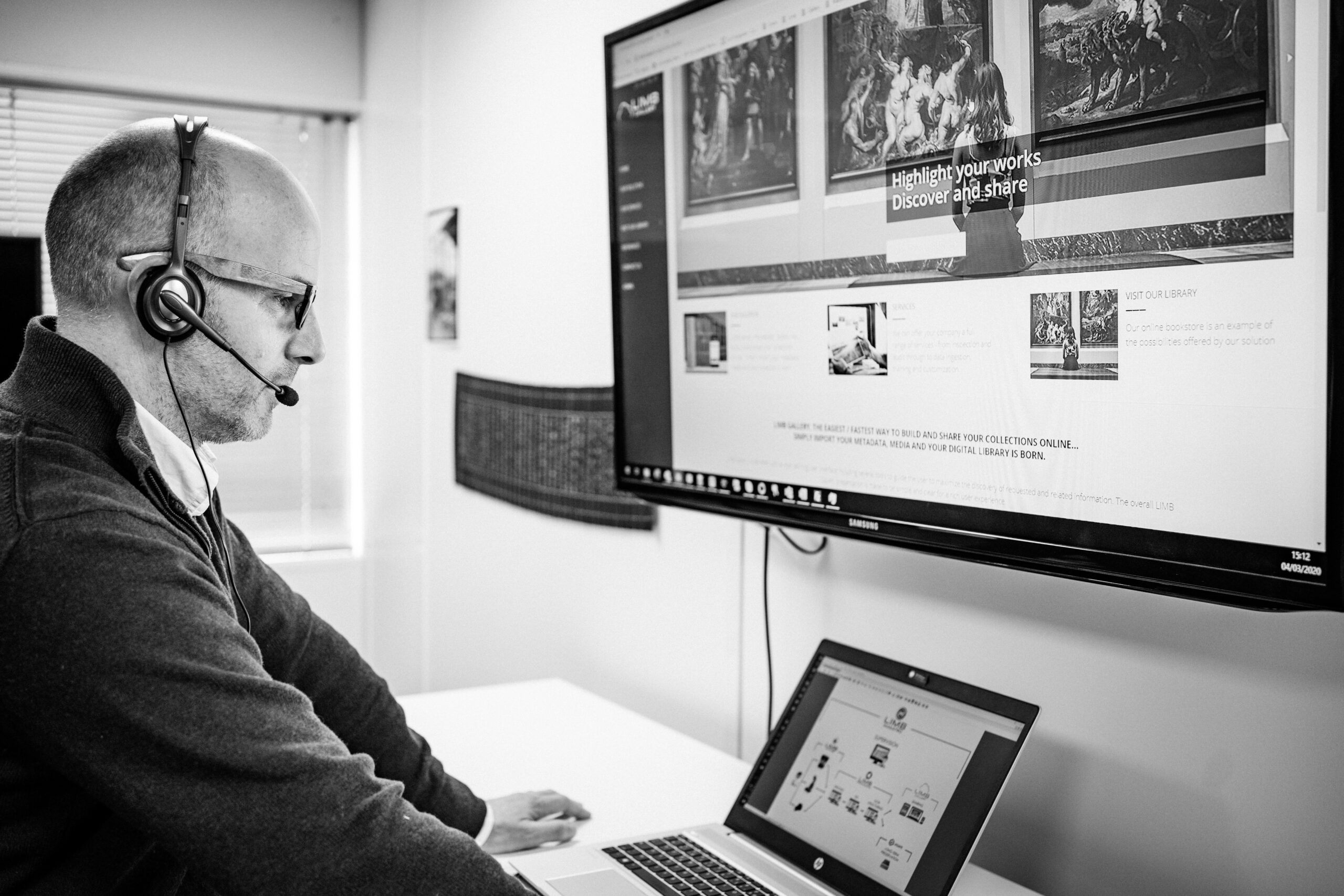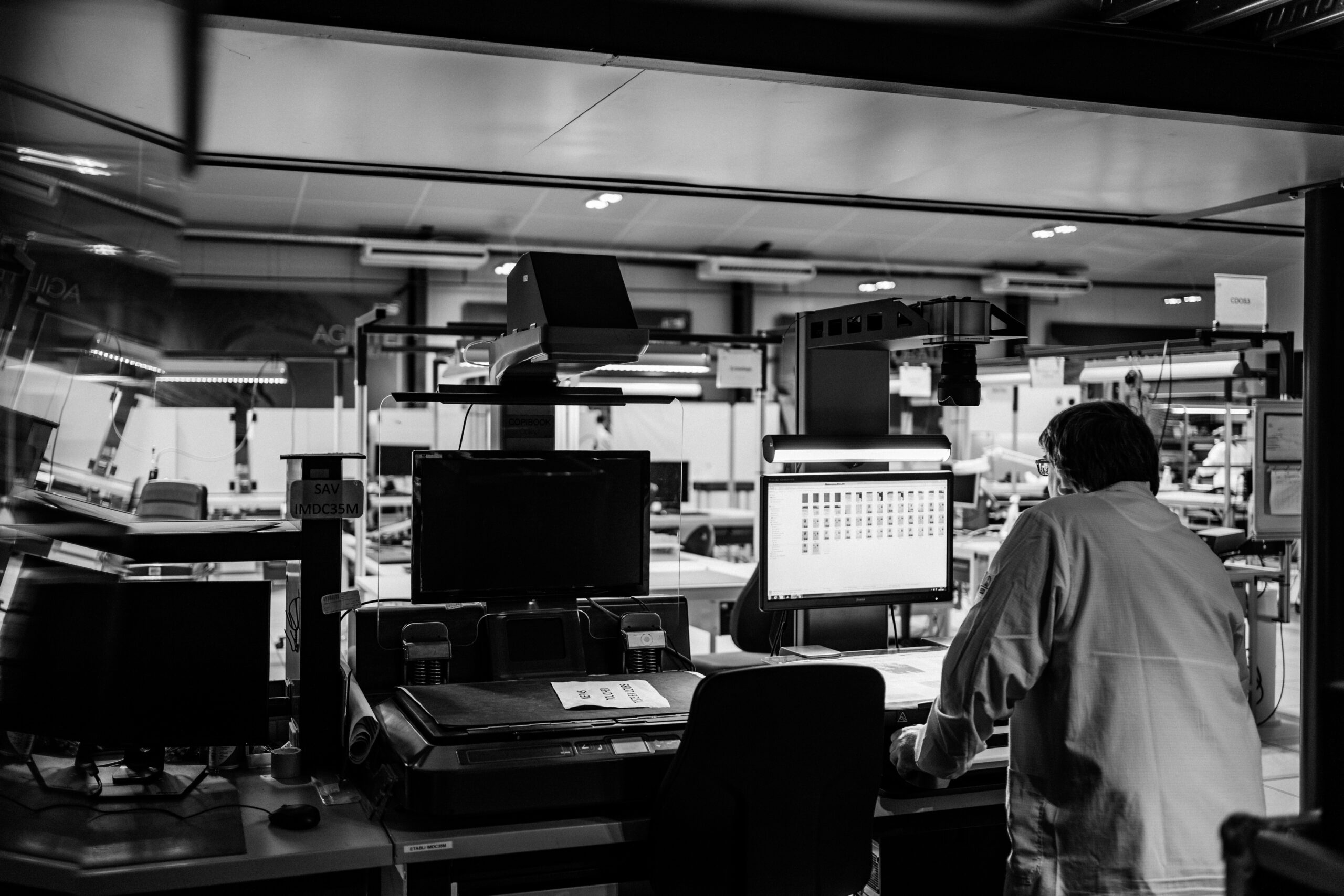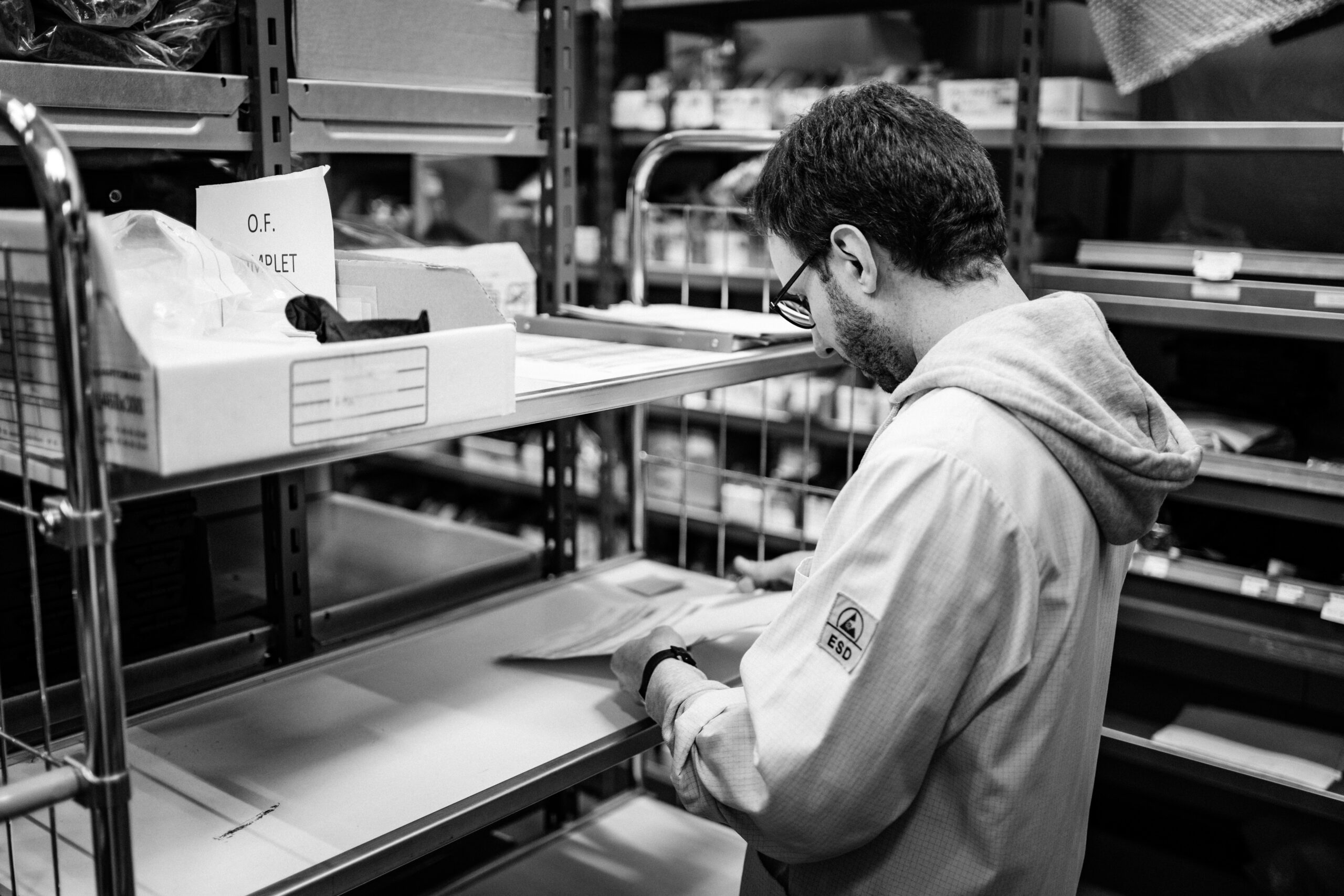 A project requiring imaging?
Our team is at your disposal to discuss your application and propose a solution tailored to your needs.